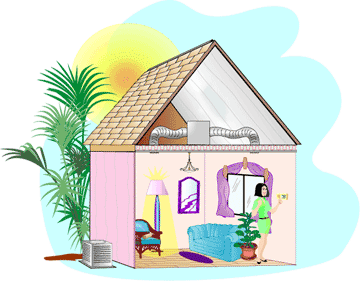 Welcome to Building Performance Matters (BPM)!
BPM is a high school science unit designed to increase student awareness of
the comfort and energy savings benefits of energy-efficient building technologies.
Building Performance Matters is a nine-lesson unit consisting of two primary sections:
(1) background information and concepts and (2) a school lighting audit. All of the activities are inquiry-based and have been aligned to the National Science Standards. Also included are pretests and posttests, teacher preparation materials, and student worksheets.