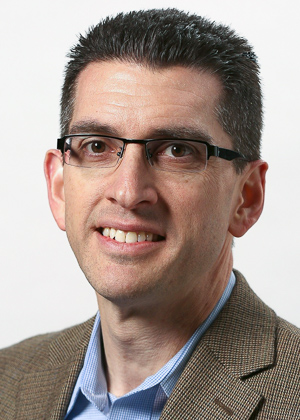 William J. Grieco, PhD
Vice President, Energy & Environment
Southern Research
Dr. William Grieco is the Vice President of Energy & Environment at Southern Research, where he is responsible for the divisionís efforts to develop and evaluate innovative technologies for low-carbon energy generation, water conservation and treatment, sustainable chemistry and catalysis, resource recovery, and intensive food production. Dr. Grieco and his team operate multiple development centers, including the Combustion Research Facility in Birmingham, Alabama, which tests and develops solutions to enable cleaner electricity generation from combustion of coal and other fuels; the Southeastern Solar Research Center, also in Birmingham, which evaluates the long term performance of solar photovoltaic panels; the National Carbon Capture Center in Wilsonville, Alabama, which under the direction of Southern Company evaluates technologies for carbon capture from combustion flue gases; the Water Research Center in Cartersville, Georgia, which assesses novel technologies for industrial scale water treatment and reuse; and a Clean Technology Development Center in Durham, North Carolina, that invents new chemical pathways for converting bio-derived raw materials to fuels and chemicals and recovering valuable products from industrial and agricultural waste streams. His team is also investing heavily in other growth areas such as grid-scale energy storage, field deployable water quality monitoring systems, and technology and process development at the intersection of food, energy, and water.
Prior to joining Southern Research in June 2015, Dr. Grieco spent five years leading innovation and technology for Owens Corning, the building materials and composites company, where he built a Front End of Innovation team and led research and development for the $3 billion Building Materials Group. Among his notable successes were winning $13 million in funding from the U.S. Department of Energy SunShot program to develop and commercialize a building integrated solar photovoltaic roofing shingle for residential use. Earlier in his career, Dr. Grieco successfully led technology development and commercialization in the biofuels, pharmaceuticals, and chemicals sectors and had his own innovation strategy and due diligence consulting firm. Dr. Grieco has a PhD and Masterís degree in Chemical Engineering from Massachusetts Institute of Technology and a Bachelorís degree in Chemical Engineering from Georgia Institute of Technology.