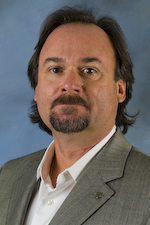 Peter DeNapoli
Director of Sales, Eastern Region USA/Canada
Beamreach Solar
Mr. DeNapoli is currently the Director of Sales, Eastern Region USA/Canada for Beamreach Solar. Beamreach is the first company to commercialize a System Integrated Photovoltaic (SIPV) module. His principle focus is on the North American Commercial and Industrial Rooftop Solar market.
For the majority of his 36 year career, Mr. DeNapoli has been at the forefront of the solar (PV) industry's off-grid and grid-connected markets. After graduating from Michigan State University's Business School, Pete started one of the first PV System Integrator companies in the U.S.A in 1980. After a successful period he joined Arco Solar in 1986 and continued with the legacy companies Siemens Solar, Shell Solar and SolarWorld for the next 28 years.
Mr. DeNapoli has contributed to several articles and makes presentations on the subject of Integrated Distributed Energy Architecture (IDEA) throughout the U.S.A. and Canada. He is spotlighted in the book "A Solar World: The SolarWorld CEO on the Future of Our Energy Supply" by Frank Asbeck, founder and CEO of SolarWorld AG. In addition to Mr. DeNapoli being an FSEC advisory board member, he is a past President of the Florida Solar Energy Industries Association.