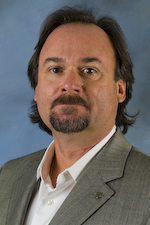 Peter DeNapoli
Principal Consultant
Tomatoenergy
Mr. DeNapoli is the principal consultant at Tomatoenergy, where he is currently focusing on the North American micro-grid market. He has been at the forefront of the solar (PV) industry's off-grid and grid-connected markets for most of his 33-year career. After graduating from Michigan State University's Business School, Pete started his own company and was one of the first solar PV integrators in the U.S.A.
In 2006, Mr. DeNapoli joined SolarWorld AG (a $1B+ publically traded company, ETR: SWV) in the acquisition of Royal Dutch Shell's solar division and its legacy companies Arco Solar, and Siemens Solar.
Prior to leading SolarWorld's Strategic Sales team for the U.S.A. and Canada, Pete managed Arco Solar's Eastern Region, New Products Automotive efforts, as well as, the consumer products application development for the company's thin-film solar technology.
While at Siemens Solar, he managed the company's Eastern U.S.A. and Canadian sales efforts for distribution and OEM activities. During this period he was responsible for negotiating and opening the Siemens Solar regional sales offices in Boca Raton, Florida while simultaneously increasing the company's sales and revenue in the Intelligent Transportation System (ITS) industry by capturing over 80% market share.
During his tenure at Shell Solar, Mr. DeNapoli was responsible for identifying and developing contractor and distribution channel partners for the company's new residential utility-connected solar product line called Earthsafe.
Mr. DeNapoli has contributed to several articles and makes presentations on the subject throughout the U.S.A. and Canada. He is spotlighted in A Solar World: The SolarWorld CEO on the Future of Our Energy Supply by Frank Asbeck, founder and CEO of SolarWorld AG. In addition to Mr. DeNapoli being an FSEC advisory board member, he is a current Board of Director and a past President of the Florida Solar Energy Industries Association.