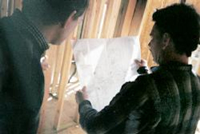 Los Olivos Zero Energy Home Design
The first priority of the design was to minimize the building energy needs. A combination of energy efficiency measures were incorporated to create a comfortable yet highly energy efficient home.
Building Features
Foundation
1.5" slab edge insulation (extruded polystyrene) with termite barrier controls winter heat loss and summer heat gain.
Floor
Large areas of flooring tile to improve summer thermal comfort.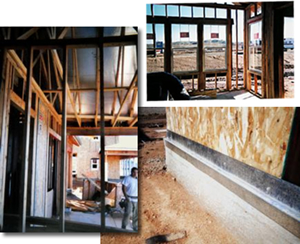 Windows
Low-E2 Milgard Suncoat windows with vinyl frames.
U-factor= 0.35, SHGC= 0.28, VisTrans=0.50
South, east, and west windows are shaded by generous overhangs.
Walls
R-13 cellulose insulation
5/8" gypsum wallboard for increased interior thermal mass
Roof/ceiling
Tile roof
TechShield Radiant Barrier Sheathing
R-38 attic insulation
Lighting
Compact fluorescent lamps for permanently wired lighting fixtures