FSEC Partner Prototypes Beyond Zero Energy Cottage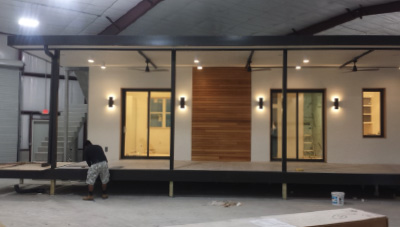 Pearl Homes prototype cottage will be used to refine design details and test performance prior to construction of 148 homes in Cortez, Florida and 720 rental homes nearby. Photo: Donard Metzger, FSEC.
Pearl Homes recently completed a very hgh efficiency prototype cottage (<500 ft2) with a HERS index score of -20 including a solar PV system with battery storage. The prototype precedes development of two communities on Florida's Gulf coast. "Our mission is everybody should be able to afford a sustainable home," says Marshall Gobuty, president of Pearl Homes. Gary Carmack, a RESNET certified Florida home energy rater and Energy Development Director at Pearl Homes, recommended partnering with FSEC. FSEC's Janet McIlvaine and Donard Metzger have provided technical support with setting and meeting performance goals." Link to Article
WANTED: New Homes in Climate Zone 3 with ASHRAE 62.2 Compliant Ventilation Systems to Participate in Indoor Air Quality Research Study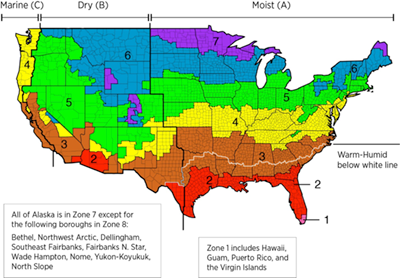 IECC Climate Zone Map. Source: DOE
FSEC is recruiting homes to participate in a study funded by the US Department of Energy to learn about the indoor air quality (IAQ) in new homes. Qualifying homes receive $300 in home improvement store gift cards for participation. We are currently scheduling visits to homes that meet all of the following criteria:
Owner occupied single family detached homes, townhomes, or duplexes built 2013 or later
Located in Alabama or IECC Climate Zone 3 portions of Georgia, South Carolina and North Carolina (see map)
No smoking or vaping allowed indoors
Designed with kitchen, bathroom, and whole house mechanical ventilation systems designed to meet ASHRAE 62.2-2010, 2013, or 2016.
For more information or to express interest in participating, please visit: www.fsec.ucf.edu/go/iaqstudy
FSEC Receives Funding from ASHRAE to Estimate Internal Moisture Generation Rates in Occupied Homes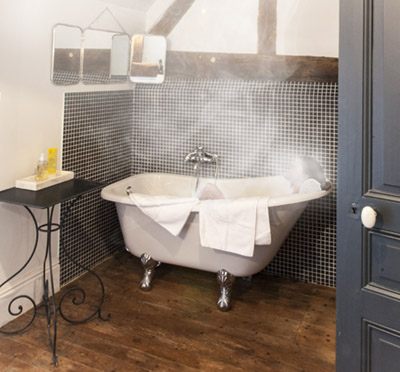 FSEC will collect internal moisture generation data in 45 occupied homes to evaluate if current estimates used for the design and analysis of building enclosures and HVAC systems need to be adjusted. Photo: Thinkstock
Internal Moisture Generation, or moisture generated by building occupants via activities such as respiration, cooking, bathing, and cleaning, is a critical contributor to the overall moisture load in a home. In humid climates, internal generation and ventilation are the largest contributors to internal moisture, yet data quantifying internal moisture generation is scarce, and data that do exist show varied results. Total moisture load is a critical input required for design and analysis of building enclosure and HVAC systems, requiring estimates for internal moisture generation. There is a need to evaluate whether current estimates need to be adjusted to better represent conditions found in new housing stock. The new ASHRAE (American Society for Heating, Refrigeration and Air Conditioning Engineers) funding will supplement funding from the Department of Energy Building America Program and enable FSEC to conduct measurements in FSEC lab homes and 45 occupied homes leading to the estimation of internal moisture generation rates.
Deadline for Florida Building Code Revisions is December 15
Don't like the building code? Suggest a change! The Florida Building Commission is accepting modification requests through December 15, 2018. Modification form is here (new users will require setting up a free account): https://www.floridabuilding.org/cm/cm_code_dtl1.aspx
PUBLICATION
Evaluation of Air Conditioning Performance Degradation: Opportunities from Diagnostic Methods
Karen Fenaughty and Danny Parker
This paper reports the first ever long-term empirical measurement of the degradation of residential air conditioner/heat pump (AC/HP) performance. Cooling system performance at many sites was found to worsen over the baseline period, typically degrading 5%, and ranging from -8% to 40%, per year. Some systems experienced sudden, severe declines in performance often associated with need for system replacement. Paper
Course Spotlight
Take our online residential Florida energy code-related courses:
Training Opportunities

Sponsors
Funding Buildings Research Projects of $50k or more